I got invited to be part of a fantasy adult anthology called
ARMOROUS!
It's up on Kickstarter now. Check it out if you like fantasy and magical erotica! I'm really excited about the story I have for it, but I won't get to make it if it doesn't get funded, so help!
Check it out on Kickstarter!
WILDE LIFE has Launched!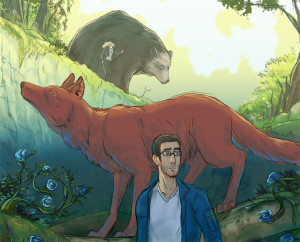 Also, my new comic Wilde Life has launched and started Chapter 2 this week! So check it out!
wildelifecomic.com